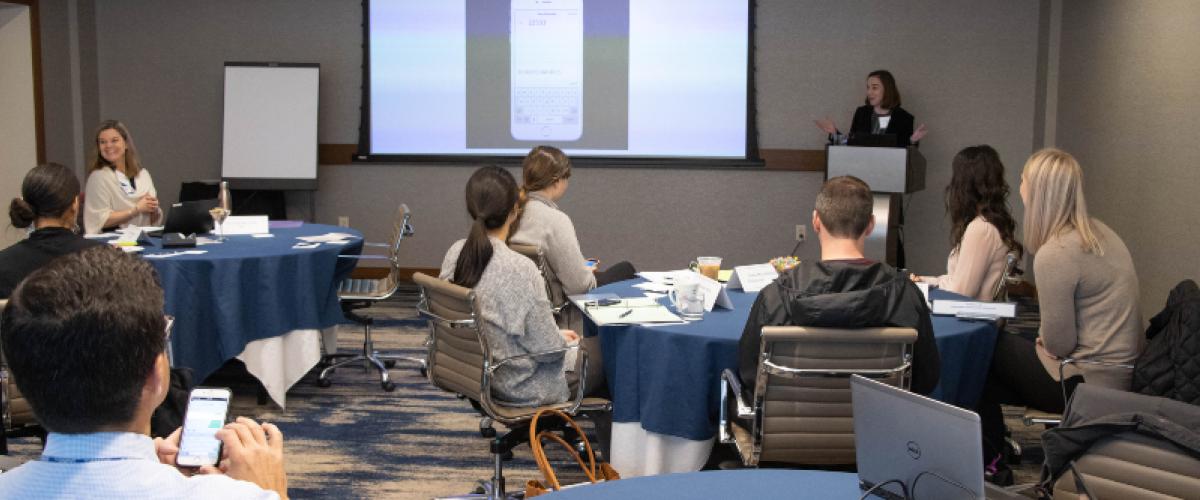 Update: Application Deadline Extended Until March 9, 2022
Through a grant awarded in 2016 by the Health Resources and Services Administration, Duke Health has created a Primary Care Training and Enhancement Program to engage learners and faculty in collaborative projects to improve population health through practice- and community-based interprofessional quality improvement.
Led by the Duke Physician Assistant Program, under the leadership of Jacqueline S. Barnett, DHSc, MSHS, PA-C (PI), and Sandro Pinheiro de Oliveira, Ph.D. (Co-PI), the project is a collaboration between the Department of Family Medicine and Community Health, Department of Medicine, Department of Pediatrics, Duke University School of Nursing and Duke University School of Medicine MD program.
About the Mini-Fellowship
Duke Health's Primary Care Preceptor Development Mini-Fellowship Program, administered by the Duke Physician Assistant Program, offers clinician-educators (licensed PAs, NPs, MDs, and DOs who serve as primary care providers), a unique opportunity to learn from expert faculty at one of the nation's leading academic medical centers. Participants will be eligible to receive up to 15 hours of continuing education credit at no cost.
The goal of the program is to equip current and future preceptors to become effective clinician-educators who can develop and implement curricula and facilitate group Quality Improvement (QI) projects that will address the needs of vulnerable populations in North Carolina.
The 3-day program will engage preceptors in acquiring knowledge and skill in the areas of curriculum design and teaching, conducting QI projects, population health, cultural humility, inclusion, equity, and interprofessional teamwork. A special session on "Addressing the Opioids Epidemic" will also be offered.
"This program was amazing. It gave me the opportunity to learn in depth about the proper way to conduct a quality improvement project, how to precept learners, and the severity of the current opioid crisis. It was very interdisciplinary and helped me understand how the approach differs across practices while maintaining same principle. Excellent teachers, great location, and engaging discussions. Would highly recommend this for any clinician-educator irrespective of where you practice."

— Liza Genao MD, Assistant Professor Department of Medicine, Division of Geriatrics, Duke University School of Medicine
Mini-Fellowship Dates - 2022
March 25:  9 am-4 pm
April 29:  9 am-4 pm
May 20: 8:30 am-3 pm
Location: JB Duke Hotel
230 Science Drive, Durham NC 27708
Key Features/Activities of the Mini-Fellowship
Instruction and mentoring by Duke University School of Medicine faculty who have expertise in education, QI, and the program's curriculum areas.
Three interactive/experiential workshop sessions.
Development of an individualized Preceptor Education Development Plan.
Networking and sharing experiences with other clinician-educators/preceptors.
Participation in between sessions' assignments.
Conduct/teach QI projects with interprofessional learners.
Follow-up consultations on teaching/precepting skills and QI projects. 
15 hours of Continuing Education credit available to all participants.
How to Apply
Please visit https://duke.is/w72bb to submit your application for the 2022 mini-fellowship.
Deadline to apply has been extended to March 9, 2022