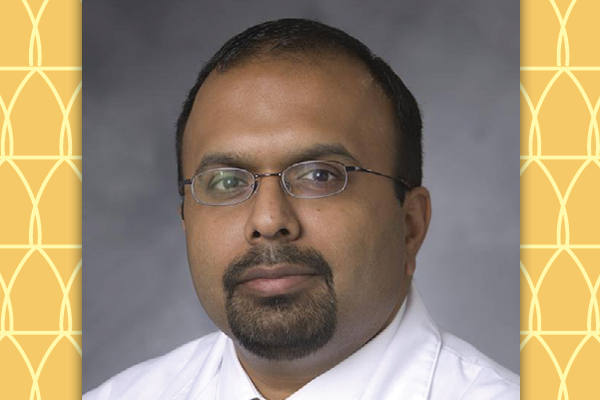 Devdutta Sangvai, MD, MBA, FAAFP, has been named president of Duke Regional Hospital after receiving strong endorsements from a national search committee.
A professor of family medicine, pediatrics, and psychiatry at the Duke University School of Medicine, he is a physician dedicated to public service who has fostered innovative ventures and transformed patient care programs.
"I am excited to have a faculty member from Family Medicine and Community Health in such an important role at Duke Regional Hospital. As our local community hospital, DRH is vital to our training program and our clinical practice. Dr. Sangvai is a talented, dynamic leader, and strategic thinker. He will do a remarkable job." said Anthony Viera, MD.
Sangvai is currently the Vice President for Population Health Management, and oversees DUHS Case Management and Duke HomeCare & Hospice. He will continue to lead these organizations as he steps into his new role.
Through his strategic thought, experience, and passion, Sangvai has led an impressive 20-year career at Duke, garnering a vast number of leadership positions. He served as director of medical services for Student Health, division chief of Family Medicine, medical director of DukeWell, and associate chief medical officer of Duke University Health System.
Sangvai previously served as Chair of the Durham County Hospital Corporation Board of Trustees. Additionally, he held positions within the North Carolina Medical Society, the American Medical Association, and the Association of American Medical Colleges.
He was named Presidential Leadership Scholar by libraries/foundations of Presidents George W. Bush and William J. Clinton for his potential impact on community and society in 2015.