Improving Community Outcomes at the intersection of Health, Place, and Equity
The Division of Community Health began in 1996 as the Office of Primary Care Initiatives, formally becoming a division in 1998. The division has launched more than 47 collaborative, community-based clinical, care management, educational, and research initiatives across six North Carolina counties. These counties include Durham, Franklin, Granville, Person, Vance, and Warren. The division is staffed by individuals in such diverse positions as community health worker, registered dietitian, research analyst, and health educator, among many others.
Mission
To improve health and health equity with communities by generating ideas, strategies, and systems that build capacity and resilience. The Division of Community Health engages Duke researchers, learners and providers to advance the knowledge and practice of community health improvement.
Highlighted Services and Projects
Access to Care
Access to affordable, accessible, quality health care is important to the physical and mental health of the patients we serve in Durham, North Carolina. The Division of Community Health provides and expands access to medical care by operating micro clinics, home-based primary care initiatives, care management, and school-based clinics and wellness programs. The division is a National Council on Aging Benefits Enrollment Center. 
Research & Evaluation
The Research and Evaluation unit of the Division of Community Health evaluates division programs and collaborations, conducts externally-funded evaluation and research, and disseminates what is learned in multiple ways. Researchers participate in the division's teaching and advising mission, including developing new curricula and teaching materials. Researchers also teach medical students and family medicine residents.
Capacity Building
The Division of Community Health's Global Framework requires systems integration to increase person, provider and community capacity to improve efficiency of provider systems, and the self-efficacy capacity of individuals and communities within non-wealth and low-wealth communities and populations. The Division acts in different roles depending on the needs and wants of the community and providers. Division capacity building includes cross-sectoral and interdisciplinary teams, as well as delivering specific services to meet a particular need.  
COVID-19 Response
The Division of Community Health has been at the forefront of Duke University Health's System's local response to the COVID-19 pandemic. Learn more.
Educational Programs
The education unit of the Division of Community Health leads and supports education and training programs that cultivate new health care leaders who can deliver effective community-based and community-engaged health care services to diverse populations, address health care disparities, apply clinical leadership skills to strengthen effective strategies for health and wellness, and serve as change agents for improved patient and community outcomes within an evolving health care environment. Offerings include the Master of Health Sciences in Clinical Leadership and a Certificate in Health Care Transformation.
Community is defined as a group of people linked by social ties sharing common perspectives or interests who may or may not share a geographic location. Community members have characteristics in common, such as common culture or ethnic heritage, where they live, similar age, speaking the same language, religion. Communities are not homogeneous and seldom speak with one voice.
Community health is fostering system integration that implements indigenous solutions to end the pathology of chronic (i.e. disease, environmental or social) conditions. Duke's Division of Community Health strives to improve integration of social and health delivery systems. Residing in a resource challenged community for the past 20 years; the division acts as organizer, researcher, educator, integrator, and facilitator enhancing capacity and capabilities of neighbors, learners, providers, caregivers, institutions and communities.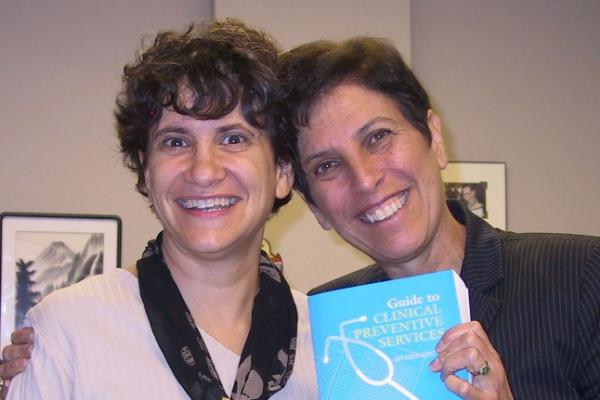 Division History
The impetus to improve health care for the Durham community skyrocketed when the Division of Community Health became a full-fledged clinical division of Duke University Medical Center on July 1, 1998. This academic group has gained prominence on the national stage by showcasing how it excels in analyzing population needs, designing interventions, testing them and disseminating knowledge. Though 45 collaborative, community-based clinical, care management, education and research initiatives across seven state counties form quite a track record, the team isn't resting on its laurels. Read More Division History