Duke Family Medicine and Community Health's diverse group of full-time researchers, as well as clinical faculty, are actively engaged in a wide variety of disciplines with research encompassing a broad collection of clinical, community and population health research programs.
Department researchers collaborate extensively with community partners, researchers, and clinicians across the Duke University School of Medicine, Duke's three campuses (Durham, Singapore and Kunshan), North Carolina, and beyond. Faculty research interests include:
Cardiovascular
Our researchers explore topics across the care continuum, including cardiovascular disease prevention and cardiopulmonary resuscitation training and delivery models.
Environment
Our researchers are working in the area of the built environment and geospatial factors related to health outcomes.
Global Health
Projects include working to explore implementation science in low- and middle-income countries, explorations of vaccines in Africa and South America, HIV treatment in African nations, and aging in Asian nations.
Health Services
Our faculty are leaders in health services research — especially relating to the role of PAs and family physicians — with scholarly interests in patient-centered medical homes, the PA workforce, and team-based care models.
Life Course
Specialties include prenatal care, infant health and outcomes, the link between early childhood outcomes and behaviors with later chronic disease prevalence, and older-adult health including the epidemiology of Alzheimer's Disease.
Risk & Social Determinants
Several projects explore the social determinants of health, taking a multi-level socioecological approach to the causes of disparities in health outcomes and health care utilization.
Workplace Safety and Health
Our researchers examine a broad range of workplace safety and health topics including injuries, chronic diseases, exposure assessment, workplace wellness initiatives, labor policies, and occupational health equity.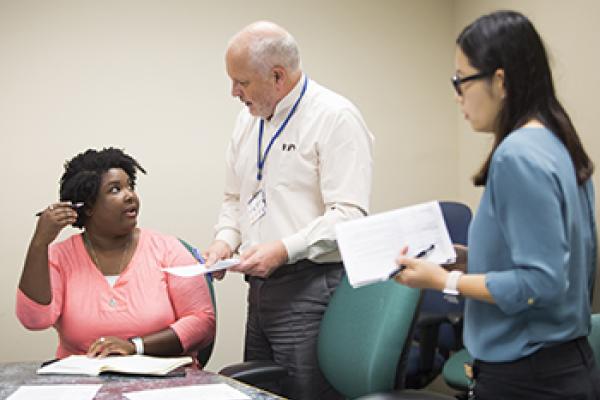 Research Support and Resources
The Department of Family Medicine and Community Health is committed to the success of our research faculty and trainees. Research is supported by:
Access the many resources available to you in the department at and Duke, including Duke's primary research portal myRESEARCHhome.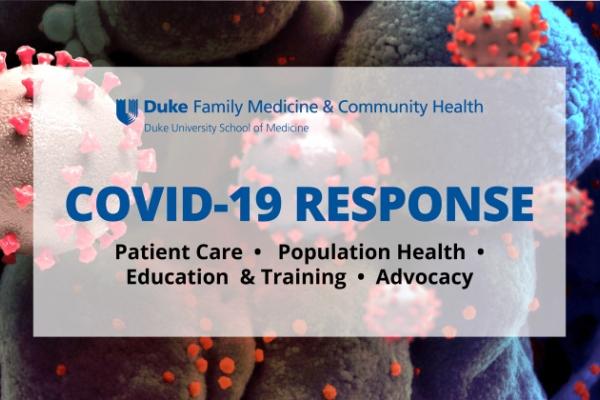 COVID-19 Research & Scholarship
Our faculty are actively involved in a number of studies related to COVID-19, have written op-eds, and are tapped as experts for Duke media briefings.