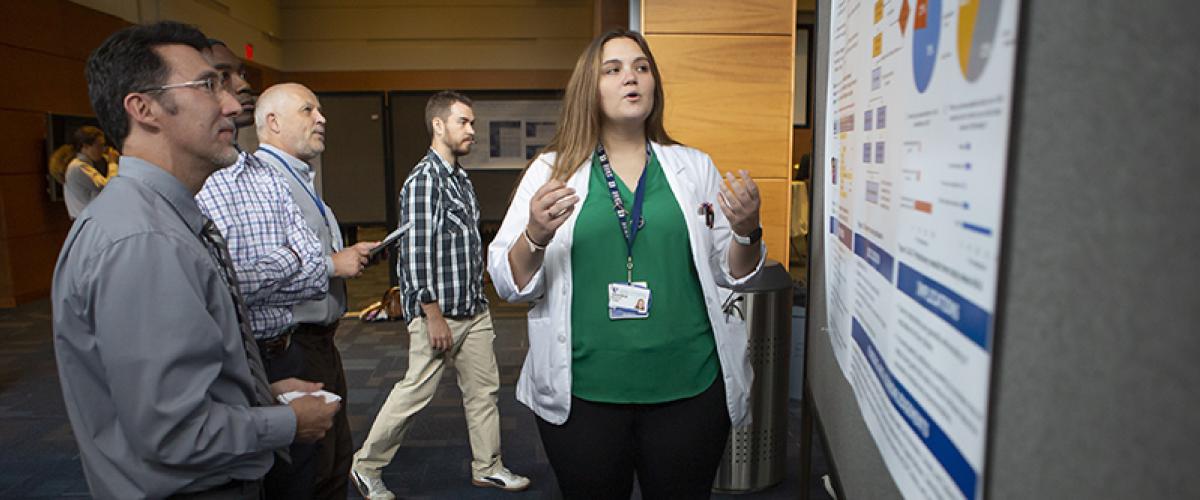 The Department of Family Medicine and Community Health offers various options for students of all levels to be involved in research, including mentorship of third-year medical students, mentorship of research projects related to Master of Science in Global Health or other graduate programs, and unpaid and paid research assistant positions.
Paid Student Positions: The Department of Family Medicine and Community Health is looking for advanced/specialized student assistants to support a research professor in ongoing research projects.

Mentorship Opportunities: If you are interested in opportunities to get involved in our research, please complete the form below and someone from our team will contact you. Learn more about our research faculty.
Student Research Interest
Working with Duke Department of Family Medicine and Community Health on research around the Bull City Bucks Produce Prescription Program has done so much to satisfy my appetite for food systems policy.
Marie Curie famously wrote, "Be less curious about people and more curious about ideas." But, people come up with the ideas and these ideas may be about people, so what did she truly mean by this? I think she wrote these words to encompass that ideas or theories draw our curiosity at first, and should be the foundation of any new research.