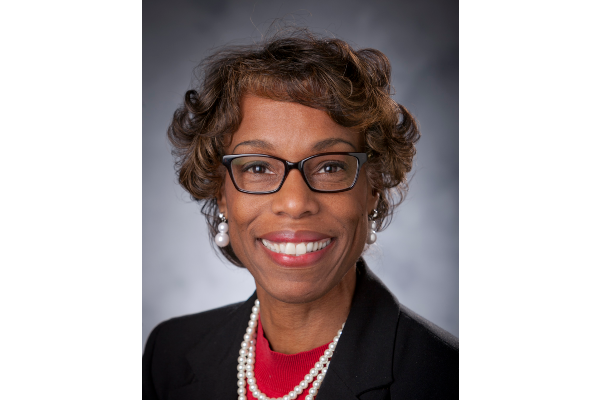 Effective January 1, 2022, in addition to her role as director of the Duke Physician Assistant (PA) Program, Jacqueline Barnett, DHSc, MSHS, PA-C, assumed the role of division chief for the Division of PA Studies within the Department of Family Medicine and Community Health (FMCH).
In an email announcing the appointment, Department Chair Dr. Anthony Viera, MD, MPH, said Barnett "will continue to be responsible for the overall organization, administration, fiscal management, continuous review and analysis, planning, and development of the Duke PA Program as well as the division's ongoing growth and success."
Barnett, a nationally known leader in physician assistant education, earned her Master of Health Sciences from The George Washington University (GW) and her doctorate from A.T. Still University. She served on the GW faculty for many years before joining the Duke PA Program in 2015 as the associate program director, and after a national search, she was chosen as the program director in 2018, becoming the first Duke PA Program director who is Black.
Viera wrote, "Dr. Barnett has a strong commitment to the medically underserved and efforts to improve healthcare access and outcomes in underserved populations. She is nationally known for her leadership in diversity, equity and inclusion as well as for professional development of faculty and staff."
He went on to highlight some of her achievements during her tenure at Duke, "Nationally, she received the Physician Assistant Education Association (PAEA) Leadership Development Award in October 2021, and was recently elected Treasurer of the PAEA Board of Directors. Here at Duke, she has been awarded the Michelle P. Winn Inclusive Excellence Award as well as the Inclusivity Award from the Duke University Graduate and Professional Student Council."
You can read more about Barnett in her spotlight as Duke Today's Blue Devil of the Week, as well as the North Carolina Academy of Physician Assistant's blog, The Pulse.
After eight years as the Duke Physician Assistant (PA) Studies division chief, Dieter stepped down effective December 31, 2021.
In an email to the Duke PA Program community, she said, "For the past few decades, I have been in leadership positions within the PA program/division – from assistant program director, to associate program director, to program director, and now division chief. I have had a wonderful career with opportunities I never anticipated. It's time now for me to transition from leadership, and do what I have always loved – mentoring and teaching PA students."