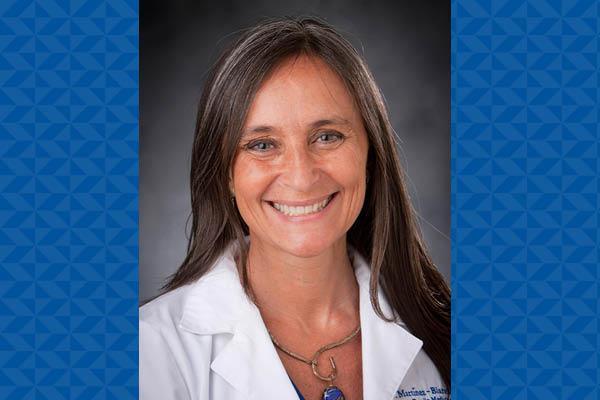 Viviana Martinez-Bianchi, MD, associate professor in the Duke Department of Family Medicine and Community Health, has been selected as a member of the North Carolina Institute of Medicine. She is among 13 leaders in health care and public health confirmed as new members by the institute's board of directors and announced December 5, 2022.
A family physician committed to health equity in her community and around the world, Martinez-Bianchi  serves as director of health equity for the department. She is a co-founder of the Latinx Advocacy Team & Interdisciplinary Network for COVID-19, better known as LATIN-19. The group was established in March of 2020 to address inequities in the COVID-19 pandemic response, the health system in general, and communities in Central North Carolina. 
She was named North Carolina's 2021 Family Physician of the Year by the North Carolina Academy of Family Physicians.
Martinez-Bianchi joins a prestigious group of over 150 North Carolinians who serve the state as health care providers, community health leaders, researchers, educators, policymakers, and business leaders. Membership is intended to honor the work of leaders in health care and public health across North Carolina, and to connect members with colleagues also working to advance the health of North Carolinians and the mission and values of the institute.