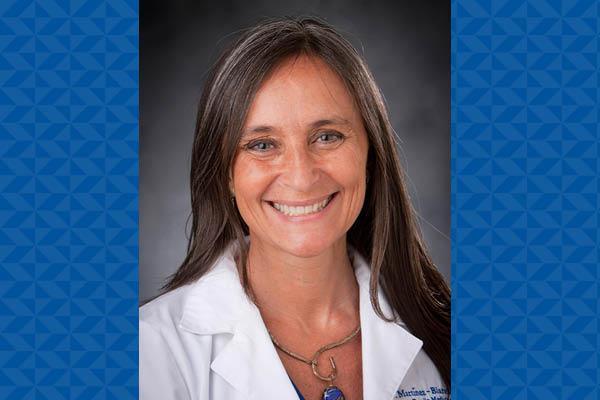 Viviana Martinez-Bianchi, MD, FAAFP, associate professor of family medicine and community health, has been named to President Joe Biden's Council on Sports, Fitness, and Nutrition. The federal advisory committee "aims to promote healthy, accessible eating and physical activity, for all Americans regardless of background or ability," according to a March 24 White House press release. 
"I am honored, humbled, and thankful for the opportunity to serve in this role," Martinez-Bianchi said. She is one of four physicians serving on the council.
Martinez-Bianchi cites her work with LATIN-19, the Latinx Advocacy Team and Interdisciplinary Network for COVID-19, as preparing her for this opportunity. LATIN-19 was established in March 2020 to address health disparities in the Latinx community during the pandemic. It helped to improve access to testing, contact tracing, and increase the amount of Spanish language COVID-19 information, and continues to host vaccination events. 
Others named to the council include NBA All-Star Stephen Curry and his wife Ayesha Curry, a restauranteur and chef, and snowboarder Chloe Kim, who is a two-time Olympic gold medalist. The council will focus on expanding national awareness on mental health and its relation to physical fitness and nutrition.