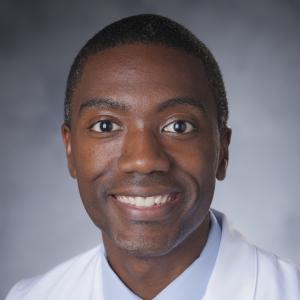 Associate Program Director, Family Medicine Residency
Contact Information:
Dr. Cerrone Cohen came to Duke in 2015 after completed a combined residency in Family Medicine and Psychiatry at the University of California Davis Medical Center in Sacramento, California. He currently serves as an assistant professor in both the department of Family Medicine & Community Health and the department of Psychiatry & Behavioral Sciences at Duke University in Durham, NC. In his shared role, he provides both primary care and mental health services in outpatient settings. He also is a member of the Duke Primary Care's collaborative care team, where he assists primary care providers in initiating and monitoring treatments for depression and anxiety.  In addition to his work in mental health Dr. Cohen also currently serves as an associate program director for the Family Medicine residency at Duke.  Dr. Cohen is also passionate about teaching mental health care to primary care providers, both current and future. He has lectured at both national and international conferences and has been recognized in multiple spaces for his teaching abilities. In his spare time, he enjoys cooking, running, and college football.