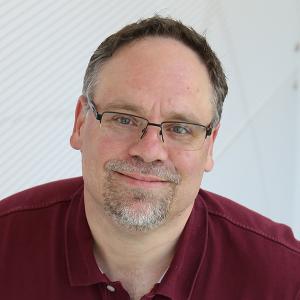 Division Chief, Student Health
Contact Information:
John Vaughn, MD, is Division Chief of the Division of Student Health, Director of Student Health Services, and Associate Professor of Family Medicine & Community Health at Duke University, where he oversees the administration of primary care and population health services to approximately 17,000 students.  He earned his Bachelor of Arts (English) and Doctor of Medicine degrees from The Ohio State University.  His main academic interest lies in the field of Narrative Medicine, specifically how the development of narrative competence informs and enhances medical education and provider-patient communication.  He served as Executive Editor of the Journal of American College Health for six years and continues to serve as a consulting editor.  His writing on the doctor-patient relationship has appeared in national publications and been anthologized in a college-level Composition and Rhetoric textbook.  He is the co-editor of the textbook Principles and Practice of College Health.