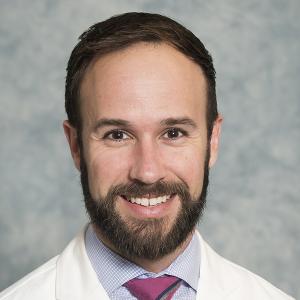 Program Director, Family Medicine Residency
Contact Information:
Will Bynum is currently an Associate Professor of Family Medicine in the Duke University School of Medicine. Prior to arriving at Duke in October 2017, he served for seven years on Active Duty in the US Air Force. Will's military service included four years of faculty duties in the NCC Family Medicine Residency Program, a deployment to East Africa as the senior medical director of a special operations command, and multiple overseas trips providing medical support to traveling congressional delegations.  Will currently serves as the Duke Family Medicine Residency Program Director and Faculty Advisor to the Duke School of Medicine Student Wellness Committee.  Will's primary academic interest centers on the role of self-conscious emotions (shame, guilt, and pride) in the medical learning experience.  He is conducting this program of research through a PhD in health professions education at Maastricht University in the Netherlands.