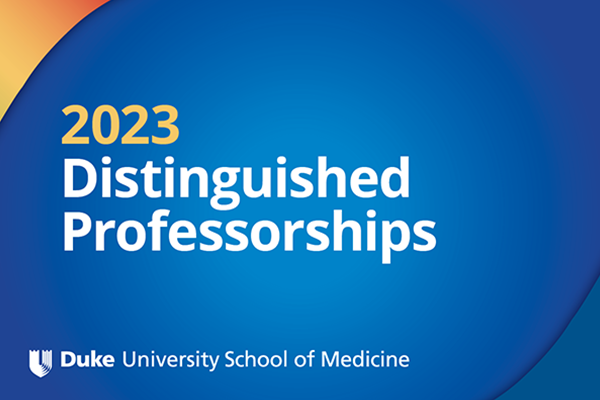 Duke University has awarded the Distinguished Professorship to Anthony Viera, MD, MPH, chair of the Department of Family Medicine & Community Health. He is the first member in the department's history to earn this recognition.
The honorees were formally recognized by President Vincent Price and Interim Provost Jennifer Francis during a ceremony May 4. Price pointed to the broad influence of the winners and Francis celebrated their commitment to scholarly excellence and mentoring the next generation.
"It is an honor to be named the inaugural Leonard J. & Margaret Goldwater Distinguished Professor. I am especially humbled that this simple country doctor is among such an amazing community of researchers and scholars," Viera said.
He has served as chair of the department since 2017. Viera's area of research focuses on cardiovascular disease prevention, specifically, improving detection and control of hypertension, ambulatory blood pressure monitoring, and obesity prevention.
In total, 44 Duke faculty members were awarded 2023 distinguished professorships for advancing science and improving human health; 27 of them are in the School of Medicine. The distinguished professorships take effect July 1, 2023.