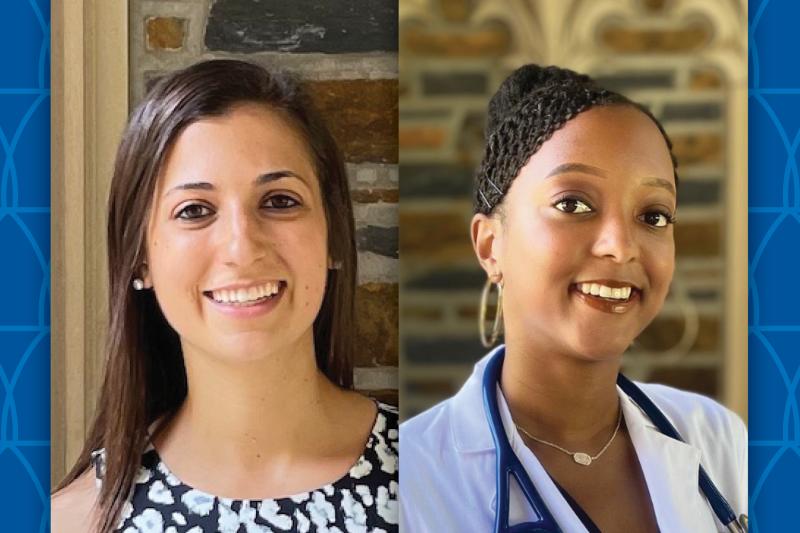 Second-year Duke medical students Nicola Young and Siera Lunn, have been selected for The Albert Schweitzer Fellowship. They are two of just 29 graduate students nationally named as fellows for the class of 2023-2024.
As Schweitzer Fellows, they'll spend the next year learning to address social factors that impact health care and developing leadership skills by launching service projects in underserved areas in collaboration with a local organization.  
Young and Lunn are developing a doula training program called "Postpartum Partners" for Duke health professions students. Participating students will provide postpartum doula services to parents of color in Durham and the surrounding area free of charge for three months.
Students will be paired with low-income families who've requested additional support after childbirth. They'll administer newborn care, perform household tasks, and assist with physical and emotional healing after birth. Young and Lunn are partnering with MAAME, Inc, a local community-based doula agency for the project.
Andrea Dotson, MD, IBCLC, MSPH, an assistant professor in the Department of Family Medicine and Community Health, will serve as their mentor. The project will take place at the Duke Family Medicine Center.