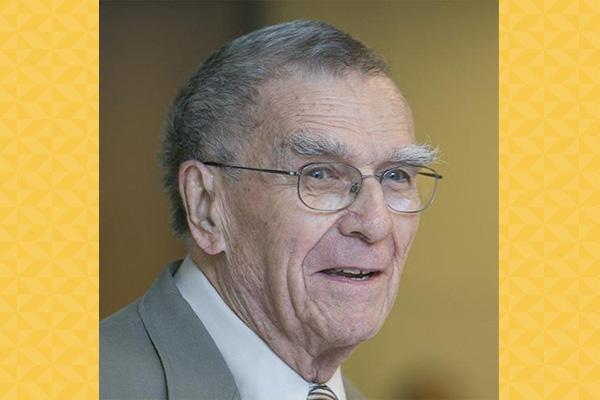 George R. Parkerson, Jr., MD, MPH, Chair Emeritus of the Department of Family Medicine and Community Health (FMCH), passed away in May 2022. He was 94 years old. Dr. Parkerson served on the faculty of the Duke University School of Medicine for 46 years, nine of which he spent as chair.
As chair of FMCH from 1985 to 1994, he was a strong and visionary leader. Under his leadership, he obtained Duke University Hospital admission privileges for family doctors and moved the Duke Family Medicine Center from Durham Regional Hospital (now Duke Regional) to the Duke campus. After stepping down as chair, he served on Duke's Institutional Review Board (IRB) from 1995 to 2015, assuming the position of chair from 2000 to 2015.
His principal research interest was the measurement of health as self-reported by individuals, including health-related quality of life, determinants of health, and health-related outcomes. He was instrumental in the development of the Duke-UNC Health Profile, Duke Health Profile, Duke Severity of Illness Checklist, Duke Social Support and Stress Scale, Duke Anxiety-Depression Scale, and the Duke Case-Mix System. Most recently, Dr. Parkerson partnered with Lincoln Community Health Center's Chief Medical Officer Dr. Howard Eisenson to study population health. In 2017, the partnership received a Population Health Improvement Award from the Duke CTSI Community Engagement Core. Dr. Parkerson fully retired from Duke in 2020.
Dr. Parkerson completed his undergraduate education at Duke University in three years. He was admitted into Duke University School of Medicine and earned his MD degree in 1953. After completing his internship, Dr. Parkerson completed his residency program at Grady Memorial Hospital in Atlanta. He was in private practice for many years in Winder, Georgia, seeing an average of 35 to 40 patients a day, delivering babies and completing major surgical operations. Drawn to the idea of teaching, he joined Duke University School of Medicine in 1974. He was instrumental in developing the Family Medicine curriculum for medical students, which included a clerkship at Duke and a preceptorship with practicing family doctors throughout the state of North Carolina. Dr. Parkerson received his master's degree in public health from the University of North Carolina at Chapel Hill in 1977.