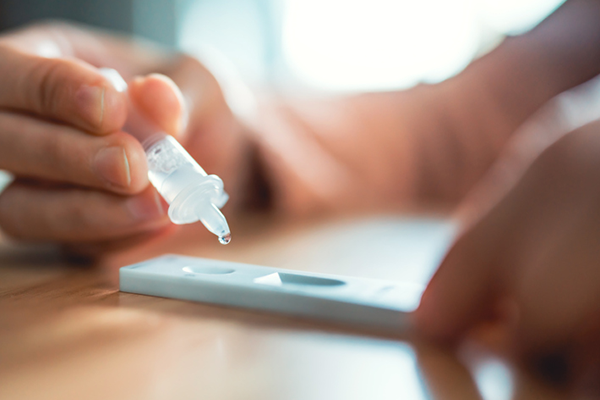 During the pandemic, women aged 20-40 years old in the Southern United States experienced an increase in mental health challenges, tighter budgets, and a decrease in exercise, according to a study from Duke University School of Medicine published in the American Journal of Preventive Medicine Focus.
The study was led by Michael Zimmerman, a Duke fourth year medical student, and Katelyn Holliday, PhD, a faculty member in Duke's Department of Family Medicine and Community Health.
Zimmerman didn't expect anyone to be surprised by the results, but he thinks the magnitude of the pandemic's effect should be something others consider. "I think people have said, 'sure things are worse.' But they might not have appreciated the extent to which that's true," he said.
The study enrolled 127 women who were patients at either the Duke Family Medicine Clinic or the Lincoln Community Health Center.
Results showed when compared to pre-pandemic numbers, 69.1% experienced an increase in frustration or boredom, 51.6% experienced an increase in loneliness, 64.3% experienced an increase in anxiety, 52.4% experienced an increase in depression, and 68.3% experienced a change in sleep patterns. 18.2% of participants experienced an increase in use of alcohol or other substances. Hispanic/Latina and white women reported higher increases in consumption when compared to Black women.
"In almost any other context, we'd hear about a 50% increase in people who report depression, that'd be a public health crisis. But it's one that went under the headlines because of focus on the virus itself," Zimmerman said.
Participants found the switch to remote work had a profound effect on their mental health and physical activity. One woman said, "I have noticed like doing less physical activity (due to covid). Especially since, it's not even like, I'm walking into the office or anything like that. I literally come downstairs and start working."
Zimmerman found that the forcible transition was a major stressor for many of them, and Latina women particularly felt the strain of having additional family members move into the house. "My mom suffers from depression, so that layer alone, in addition to covid, put a lot of pressure, stress, in my marriage, in my parenting, in my work, in everything I did. Coming from a Hispanic culture, you are very subservient to (parents) and so it became a very toxic routine," one participant explained.
"Extra caregiving needs fell even more on them," Zimmerman said. "It's kind of snowballed… a lot of errands, chores, responsibilities, fell squarely on the demographic we happened to be interviewing," he continued.
The participants took questionnaires, and then a portion of the women volunteered to participate in detailed interviews.
Participants were asked about whether the pandemic put a strain on their finances, if they had increased feelings of depression, boredom, loneliness, and whether it caused any changes to their sleep or physical activity patterns. The questions varied by degree and intensity. The team then statistically analyzed responses to the survey and looked at how it related to the demographic information.
Data also revealed a reduction in physical activity; 32.8% of participants experienced a decrease of mild exercise, 39.5% experienced a decrease of moderate exercise, and 43.3% experienced a decrease of strenuous exercise. Findings showed the lack of exercise was largely tied to remote work, a decrease in motivation, and social isolation.
In terms of financial security, 55.9% of participants reported that paying for necessities during the pandemic was not hard. But 22.8% found it somewhat hard, 10.2% found it hard, and 11% found it very hard. Women who didn't have a four-year degree and had lower income before the pandemic were more likely to report challenges in paying for basic items.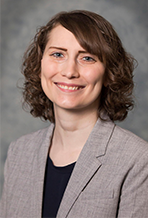 During the first part of the study, participants were given three questionnaires based on the socio-ecological model. That's the theory that people's health behaviors aren't just influenced by individual factors, but also by social or interpersonal factors, and community and environmental factors. "There was kind of a framework for a long time where people kind of blamed people for their individual behaviors. 'If you're not getting enough physical activity, it's your fault because you could be doing better.' And over time, we've really tried to become more understanding of it," Holliday said.
One questionnaire focused on self-efficacy, and participants were asked whether they were too tired to exercise or whether they knew how to exercise. Another focused on social support for physical activity, with questions focused on whether the women felt people encouraged or discouraged them from being active. The last questionnaire focused on whether the women felt safe exercising in their neighborhood, and whether they worried about discrimination while out in the community.
Holliday said Black and Hispanic/Latina women expressed concerns about racism during the interviews, which impacted their ability to get out and be active. "Obviously if women don't feel safe being active because of their race or ethnicity in a community space, then they're not going to go there," she explained. Most of the women felt comfortable in their neighborhood, but sometimes found themselves in uncomfortable situations when they were in less diverse areas.
These answers were especially important to the study. Holliday said while there's been some focus on neighborhood disadvantage and access, most research has not explored fears about being active in public.
In the qualitative part of the study, 46 of those who participated in the survey volunteered to do interviews. Interviewers were matched to each woman according to race and ethnicity. Holliday said that was done to make sure the participants felt comfortable explaining their personal challenges.
The interviews captured the rich experiences of the participants that wouldn't be reflected in the survey. Zimmerman and the rest of the team used a technique called rapid coding to analyze the interview data. That's when coders listen to the recordings and take notes in a structured format, making sure to highlight any quotes that captured the participant's experience.
The participants also wore an accelerometer and GPS for two weeks to track their physical activity. The researchers used data to see how much physical activity the women were getting, as well as where and when they were getting it.
The study highlighted the depths of how covid disrupted daily lives from a regional standpoint. Zimmerman said studies that focus on specific areas provide additional context that helps researchers better understand communities. "I think its valuable because it allows for policy makers, public health workers, and clinicians to see exactly what the barriers and challenges are," he said.
Zimmerman hopes the results from this study encourage leaders to plan and prepare support systems to improve mental health and physical activity during future health crises. "If there's another pandemic, how can we anticipate that stress and provide resources to counter it?" he said.
Holliday plans to work with Durham Parks and Recreation and the YMCA to develop targeted physical activity programs for women in the 20-40 age range. She and her team will provide this data to both organizations so they can understand the needs and wants of women in the area, which will allow them to use their data more effectively.
This is just one portion of a larger study currently underway. It aims to understand the needs of women in central North Carolina communities in terms of physical activity and specifically whether those needs vary by race or ethnicity. A series of other studies focused on the qualitative impacts women face when it comes to physical activity will be published. Holliday said one will focus specifically on barriers and facilitators, and then two more on the community programming desires that the women shared.