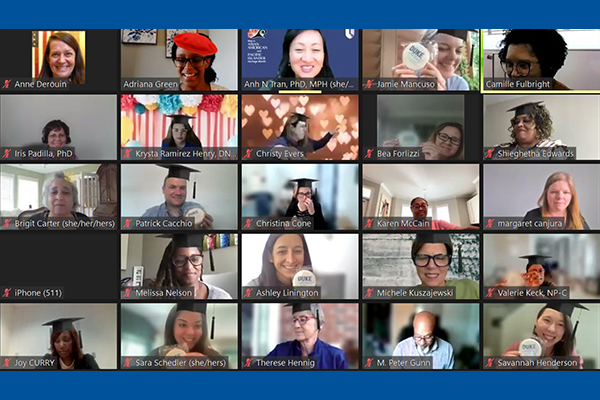 At a May 21 virtual ceremony, 39 fellows graduated from Duke's Advanced Practice Provider Leadership Institute (APPLI), which is sponsored, in part, by Duke Health Chancellor's Office.
The 2022-2023 class is composed of advanced practice providers like certified nurse midwives, nurse practitioners, physician assistants, and physical therapists. They were paired in teams with other healthcare professionals like health administrators and medical instructional technologists. Half of the program fellows are based at Duke University, while others are based at health institutions like Boston Medical Center, Memorial Sloan Kettering Cancer Center, and University of Kansas Medical Center.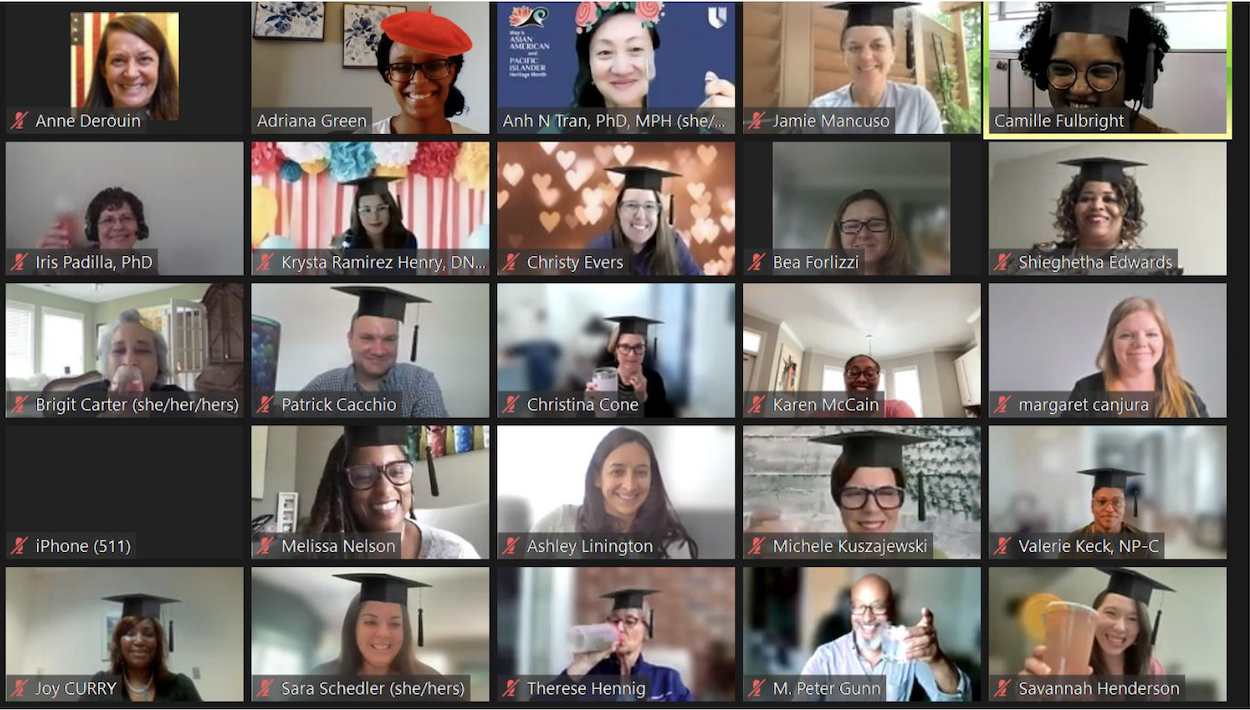 During the one-year program, graduates developed projects to improve the health of patients, increase systems efficiency, and educate health professionals. The graduates were grouped into 15 teams and created and implemented projects to, for instance, improve the mental health of teens, develop a new approach to care for Black women with Lupus, and assess public information gaps in inflammatory breast cancer. Some projects have recently been the subject of recent articles.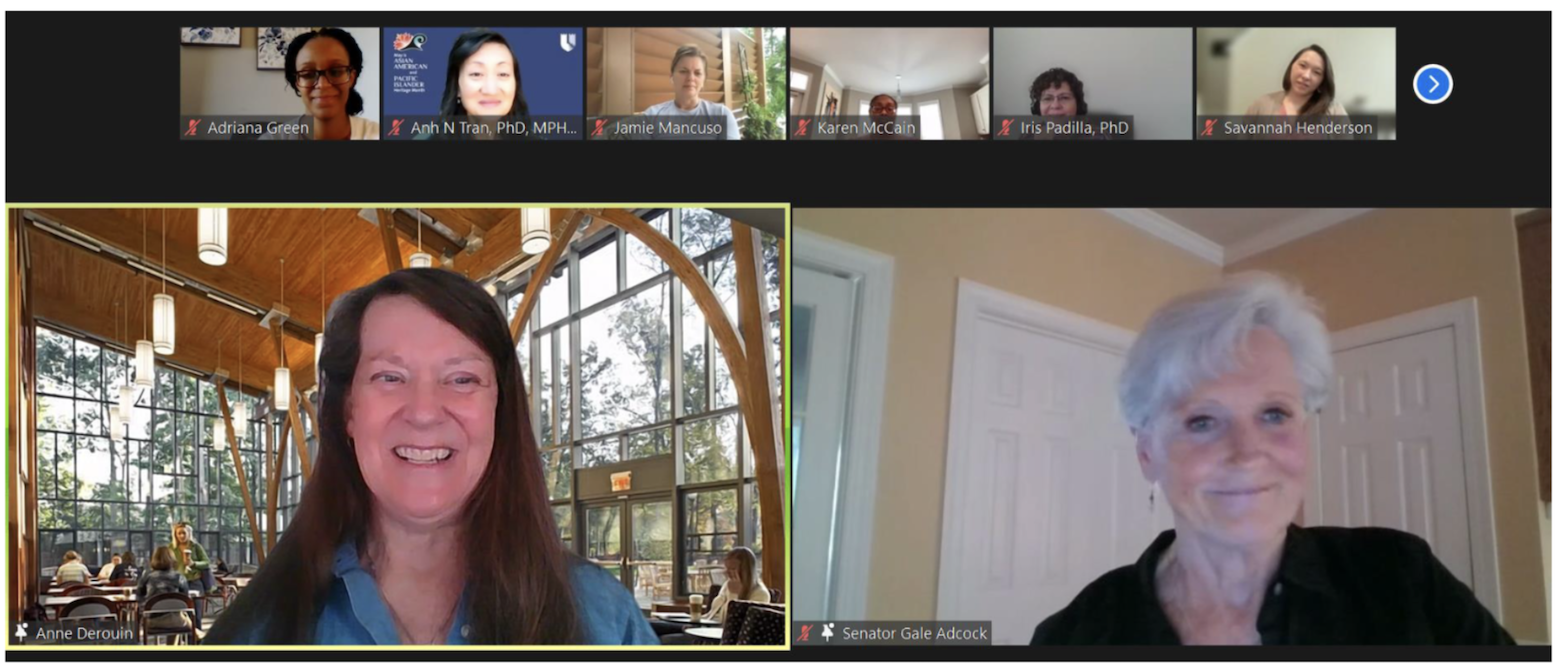 North Carolina senator Gale Adcock served as a keynote speaker during the ceremony, while CEO of Duke University Health System Craig Albanese, MD, MBA, and Duke Chancellor for Health Affairs Eugene Washington, MD, MPH, MSc, provided remarks.
Anh Tran, PhD, MPH, director of APPLI and vice chief of education in the Division of Community Health in the Department of Family Medicine and Community Health said in a message to fellows, "I hope that you will never stop exploring and finding ways to fuel your passions and be true to your values and follow your North Star."
"I hope that along the way, after each exploration, you will be able to look back wherever you are at this moment and appreciate and understand your surroundings with better insight and more profound gratitude," she continued.  
Some fellows have earned appointments in their respective universities or promotions as a result of completing the program. Many of them plan to continue working on and implementing their health projects and advocating for health equity.