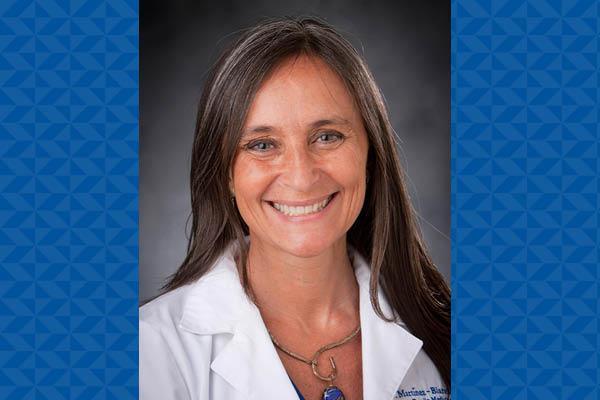 Viviana Martinez-Bianchi, MD, FAAFP, director of health equity and associate professor in the Duke Department of Family Medicine and Community Health and has been selected as President-elect of the World Organization of Family Doctors (WONCA), after a successful campaign.
"I am honored and deeply touched by the process," said Martinez-Bianchi. She delivered a passionate campaign speech emphasizing the importance of inclusion and overcoming adversity. She called for transparency and effective advocacy, and a future filled with hope and a renewed sense of purpose. 
In her new role, Martinez-Bianchi aims to strengthen the practice of family medicine among WONCA member organizations, foster and promote health equity across the globe, develop guidelines and enhance training of family medicine doctors, increase WONCA's research capacity, double its operating budget, and guide governments and health systems on how best to train family doctors. Furthermore, she envisions transforming WONCA into a leading authority in primary health care policy that highlights the importance of supporting and caring for underserved communities in both rural and urban areas.
"Dr. Martinez-Bianchi is a hero of mine. Through tireless service and dedication, she has made such a positive difference in the lives of so many people in our communities and in our state," said Anthony Viera, MD, chair of the Department of Family Medicine and Community Health.
In her campaign video, she explains that her reach as President-elect will spread far beyond the walls of WONCA. Her mission is to shape the future of family medicine and build a sustainable model of health care for generations to come through inclusivity, collaboration, and innovation.
Martinez-Bianchi will serve as President-elect from 2023-2025 and then will serve as President from 2025-2027.
An exceptional educator and family medicine provider with more than 30 years of experience, Martinez-Bianchi has extensive leadership background. She previously served on the WONCA Executive Committee as a member-at-large, and she was a WONCA liaison to the World Health Organization from 2016 to 2021 and chair of the WONCA Organizational Equity Committee. Martinez-Bianchi said working in these roles emphasized the importance of having multiple perspectives in order to bridge divides and discover attainable solutions.
Additionally, Martinez-Bianchi was selected to serve on President Joe Biden's Council on Sports, Fitness, and Nutrition earlier this year. She's held positions within the American Academy of Family Physicians and its Congress of Delegates, the Society of Teachers of Family Medicine, and Family Medicine for America's Health, and she served as trustee of the North Carolina Family Physicians foundation. She was also instrumental in the development of LATIN-19, a multi-sector coalition that provided access to information, health care, testing, and vaccines for marginalized communities in North Carolina during the COVID-19 pandemic. While at Duke, Martinez-Bianchi has earned several awards, including the Duke Presidential Award, and served the Family Medicine Residency Program for 14 years, first as associate program director and then as program director before being named director of health equity.
She credits her experiences an educator, community activist, provider in multiple settings, and Ibero-american heritage as vehicles to her success. Her fierce pursuit of social justice and equality, and relentless compassion has earned her recognition and respect of her distinguished peers and coworkers.
"There is no one I would rather have representing and leading family medicine around the world," Viera said. "With this well-deserved opportunity, she will no doubt leave a lasting impact."