Providing Toxicological Assessments of Consumer and Commercial Products
The Duke Toxicology Program provides toxicological assessments of consumer and commercial products necessary to comply with federal and state laws concerning labeling and worker hazard communication. The program maintains a database of over 1,500 toxic chemicals that is used to provide risk assessments necessary for its various products and services, allowing the program to conduct cost effective evaluations of complex products.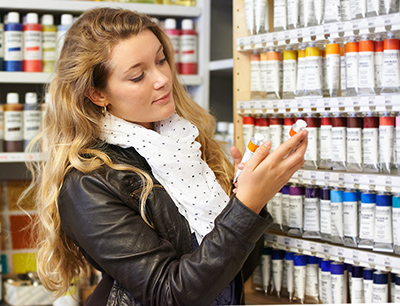 The Duke Toxicology Program currently serves over 400 companies—domestic and international—including trade associations which represent companies that import or produce over 80 percent of children's and fine art materials sold in the United States. The Duke Toxicology Program is the primary toxicology service provider and research partner for the Art and Creative Materials Institute (ACMI).
The Duke Toxicology Program has evaluated over 40,000 commercial and consumer products for hazard labeling requirements under state, federal, and international laws.
Specific services for arts and craft materials and other consumer products offered by the Duke Toxicology Program include:
Evaluation against FHSA and LHAMA for art and craft materials
Evaluation against Canada's Consumer Chemicals and Containers Regulations, 2001
California's Proposition 65 services for ACMI members
Evaluation against Europe's Toy Safety Directive, Biocide Directive, and the applicable EN71 standards
Consumer and industrial product labeling
Material safety data sheet preparation
Product development assistance
Assistance with understanding U.S. importation regulations and labeling of consumer products