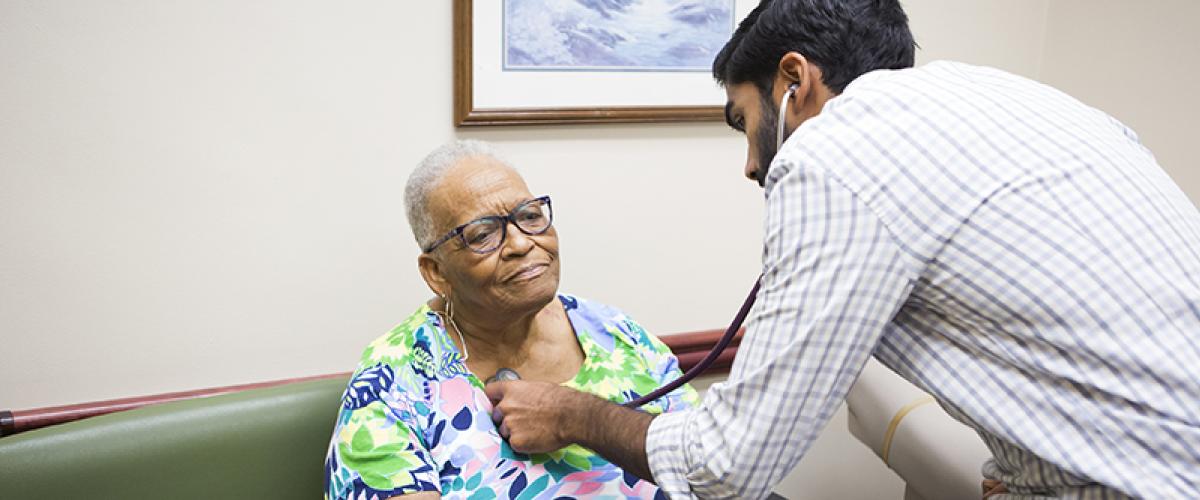 The CARiNG-StARR (Creating Alzheimer's Disease and Related Dementias Researchers for the Next Generation – Stimulating Access to Research in Residency) Pathway supports protected time for residents to conduct research on issues related to Alzheimer's disease and related dementias (ADRD). These opportunities are supported by an active R38 StARR award to Duke University School of Medicine from NIA. Priority is given to residents from the Departments of Family Medicine & Community Health, Neurology, and Psychiatry & Behavioral Sciences.
All residents in the CARiNG-StARR program will have a primary research mentor in laboratory-based basic science research, clinical research, or health services research focusing on ADRD. In addition, a Scholarship Oversight Committee (SOC) will meet with each resident in the program at least twice per year and help the trainee create an individualized development plan.
Learn more about the program on the Center for the Study of Aging and Human Development website.
Department of Family Medicine & Community Health Applicants
Eligible Applicants
Interns and PGY2 residents who are in good clinical standing are eligible to apply to the program.
Pathway Details
This NIH-funded, ABFM-approved opportunity includes a 4-year Family Medicine residency that incorporates 12-months of protected time for research.
This pathway includes:
36-months of family medicine training, completed over 4 years
Includes 3-months of elective training and 3 months of leave
12-months of protected research training, four 3 months blocks completed during PGY1, PGY2, PGY3 and PGY4.
20% clinical training commitment during research training
Interviews will be scheduled and carried out with Dr. Anthony Viera, Chair of Family Medicine and Community Health, and Dr. Heather Whitson, Director of Duke Center for the Study of Aging and Human Development, and members of the selection committee who will make a decision about appointment to the R38 pathway with Dr. Will Bynum's approval.
For Interns who are interested in the R38 pathway but who have not yet identified a mentor and a project, please schedule a meeting to discuss your interests and available mentoring opportunities with Dr. Viera.
Application Submission
Deadline to apply is November 30.
Completed applications should be sent to Ashley Price, PhD, MPH, CARiNG StARR coordinator. Applicants will receive an email confirming receipt.