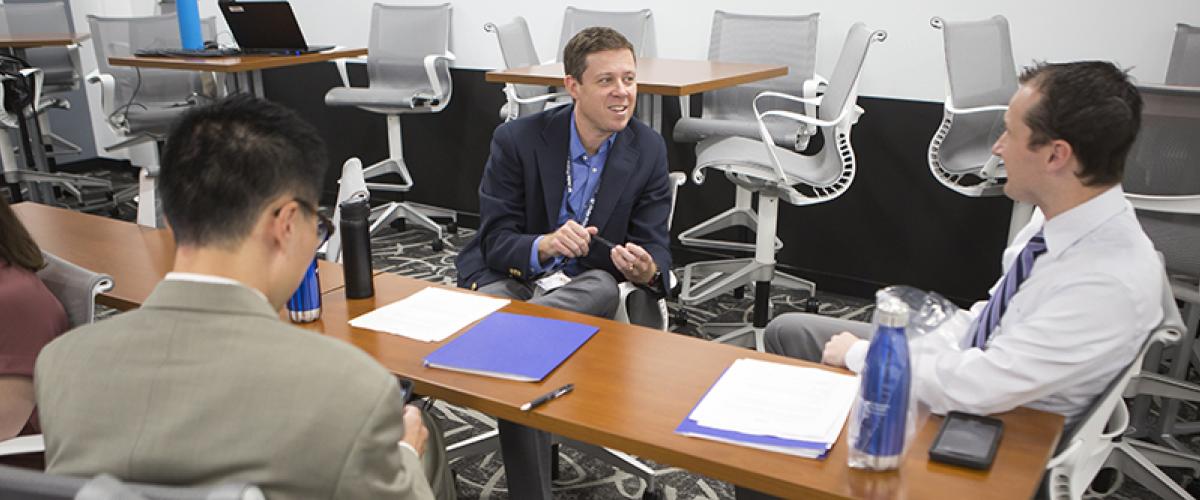 The Department of Family Medicine and Community Health, with support from the Health Resources and Services Administration (HRSA), has created a two-year Primary Care Transformation Fellowship (PCTF) for physicians and physician assistants.
The goal of the PCTF is to train physicians and physician assistants to lead health care transformation and improve health within their communities and community-based practice settings. The Duke Primary Care Transformation Fellowship includes coursework from the Duke Master of Health Sciences in Clinical Leadership program, a mentored transformation project, and a fellowship seminar series.
Learn More About the Fellowship
Application
We are not currently accepting applications. Please check back for announcements related to future cohorts.  
"The fellowship has been a positive experience so far. I'm grateful for the opportunity to do something else, use my brain in a different way, and do concrete things. The coursework is relevant, and being able to use the skills I'm learning in a real world situation is really valuable. Having the protected time and flexibility to do the work is essential."

— Diane Davis, MPH, PA-C, Fellow Alumna
---
What is Primary Care Transformation?
Primary care transformation is defined as training clinicians who understand the principles of a transformed health care delivery system and who will lead and sustain the "new primary care" linked to population health and the care of disadvantaged populations.
Characteristics of transformed health care delivery systems, identified by the Centers for Medicare and Medicaid Services (CMS), include:
Providers across the care continuum participate in integrated or virtually integrated delivery models
Care is coordinated across all providers and settings
High level of patient engagement and quantifiable results on patient experience
Providers leverage the use of health information technology to improve quality
Providers perform at the top of their license and board certification
Population health measures are integrated into the delivery system
Data are used to drive health system processes
HRSA also recognizes addressing social determinants of health as a characteristic of transformed health care delivery systems.