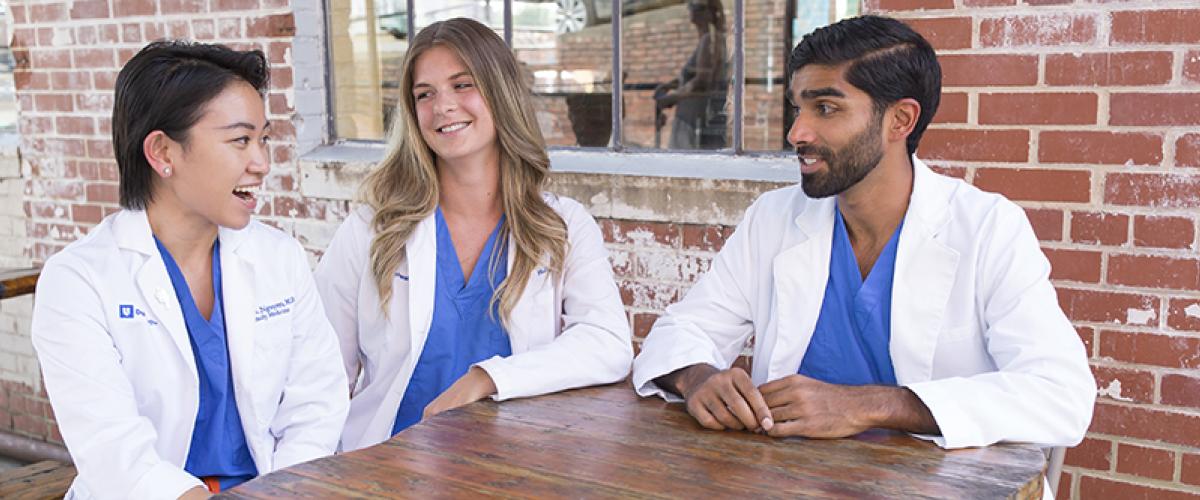 Durham is a great place to work, live, and play, and it is home to a rich, highly diverse, and socially conscious community. 
The Triangle Region of NC, comprised of Durham, Raleigh, and Chapel Hill—all centered around Research Triangle Park, is frequently listed as one of the top places to live in the U.S. Our residency program is housed in Durham, a beautiful city along the Eno River known for its amazing trails and parks, universities, museums, and historical sites. Durham has a rich and complex history, including its Hayti community, Black Wall Street, and prominence in the civil rights movement. Durham's communities are highly diverse, both demographically and socioeconomically. While we are excited to live in a place with so much revitalization, we are ever aware of the marginalization and gentrification that occurs alongside it. Therefore, we hope candidates to our residency program will be just as interested in our growing city for its dynamic energy and great restaurants as they are willing to address social determinants of health and the inequities fueled by this growth.  
Learn more about Duke Health's commitment to dismantling systemic racism, its response to COVID-19, and about living in Durham and the Triangle area. 
Check out a map of our training sites and favorite local places here or take this Google Earth virtual tour. 
Learn more about Durham and the Triangle
Resident Blogs
Current residents write blog posts about any number of topics including resident life, trends in health care and family medicine, and more. Check them out to get a behind-the-scenes look at our residents' thoughts and lives.